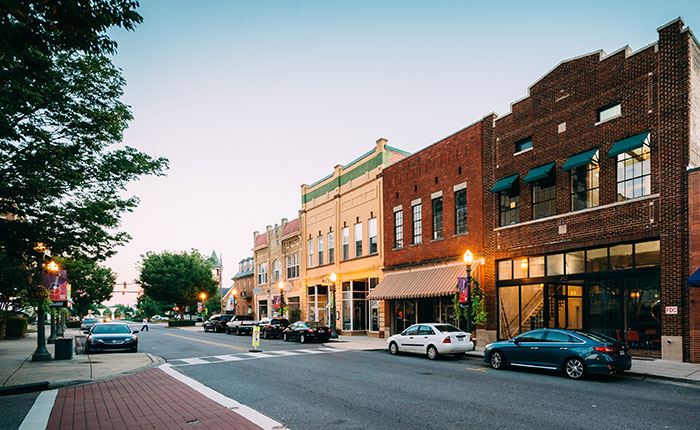 About Gillen & Pickelsimer, LLC
Passionate & Personalized Representation for Families in York County & Throughout South Carolina
At Gillen & Pickelsimer, LLC, we understand how hard it can be to go through a family law dispute. That's why our experienced attorneys are dedicated to providing compassionate and personalized representation to individuals and families throughout the area. We understand that every case is unique, which is why we take the time to sit down with clients one-on-one to gain a full understanding of their situation.
Our attorneys have over 45 years of combined experience in family law and have successfully represented countless individuals in matters such as divorce, child custody disputes, adoption cases, prenuptial agreements, and more. We strongly believe that each client deserves a fair legal outcome – regardless of their background or financial resources – which is why we commit ourselves to finding effective legal solutions while vigorously protecting their rights.
We take our commitment to our clients seriously and strive to maintain open lines of communication throughout the entire process from start to finish. With us on your side, you can rest assured knowing that you will have experienced legal counsel who truly cares about your best interests at heart.
If you are currently facing a family law dispute, don't hesitate to reach out for help. Call us today at (866) 977-5251 or fill out our online form to schedule a consultation with one of our experienced attorneys. We look forward to helping you seek a brighter future.
Client Reviews
At Gillen & Pickelsimer, LLC, your satisfaction is our priority! See for yourself what our clients have to say about working with us.
"He was very to the point, and did not sugar coat anything, which is a good thing."

He is definitely someone who knows what they are talking about, extremely smart, but also truly cared what happened at the end of the day.

- Melissa

"I'm very grateful for him and his team and would highly recommend him!"

My case was difficult and Mr. Gillen and his staff were very supportive and helped me through each step of the process.

- Kristina

"Michael's clients can trust his advise and in his ability to act effectively on their behalf."

His straight forward, no nonsense, practical approach to handling the issues faced by my family was greatly appreciated and he produced excellent results.

- John

"Max is a true professional, well prepared, takes the time to accepts calls and answer questions."

He is experienced, calm, and responsive in a very timely manner. Personnel in his office are very friendly, knowledgeable and helpful as well.

- Former Client

"Max was absolutely an advocate for me."

Max was great at helping me keep things in perspective as he confidently directed me to focus my energy on my children while he focused his energy on the litigation.

- Former Client

"Max was very attentive from the start, and very knowledgeable about the law."

Max was prepared, confident, and very influential in his arguments.

- Mark

"Max was absolutely the best during my difficult custody battle."

I will always be grateful to Max because his talent as a lawyer has allowed me to kiss my children and tuck them in each night.

- K.G.

"He is knowledgeable and straight forward."

It was a stressful time as a mother and Mr. Gillen had my back during it all.

- Jessica
Our Story
Gillen & Pickelsimer, LLC was founded by attorneys Michael Gillen and Max Pickelsimer in 2020. With a combined 45 years of experience practicing law, they wanted to take their legal expertise and passion for family matters and dedicate themselves solely to those issues.
Michael and Max had previously collaborated on cases before deciding to start a firm together. They envisioned a collaborative firm where each attorney could work together on cases, bringing all points of view into account while providing comprehensive guidance through the legal process. This approach has helped them provide knowledgeable representation that is tailored to meet the needs of every client's unique situation.
We can assist clients in a variety of matters, including:
Our team strives to offer honest advice and keep clients informed of all possible options and outcomes related to their case. We carefully listen to your needs and priorities to determine the best approach for achieving your goals. Our main priority is to provide you with clear and realistic information, enabling you to make well-informed decisions.
At Gillen & Pickelsimer, LLC, we use a team approach for each case. We keep our staff and clients in constant communication to ensure everyone is on the same page at all times.