Rock Hill Divorce Attorney
Marriage Dissolution Services for Clients Throughout South Carolina
No one goes into a marriage expecting to get divorced. After all, marriage is supposed to be a lifetime commitment of love and trust between two people. But when things begin to go wrong in the relationship, it can become overwhelming and complicated.
The legal process of divorce takes an emotional toll on everyone involved as well as a financial one. Not only do you have to deal with the loss of your partner but also the division of assets, child custody disputes, alimony payments, and other matters that require careful consideration. It's not something anyone should undertake without proper guidance from experienced professionals who understand how best to navigate this difficult situation.
At Gillen & Pickelsimer LLC, we provide comprehensive family law services for clients throughout South Carolina who are seeking dissolution of their marriages or need assistance with other issues related to divorce proceedings such as asset division or spousal support arrangements. Our team has 45 years combined experience representing thousands of individuals in York Richland, and Lancaster counties as well as statewide so you can rest assured knowing that your case will receive thorough attention every step of the way.
Complete our online form today or give us a call at (866) 977-5251 to book an appointment and start exploring the best legal solutions for your dissolution needs. You don't have to go through this difficult time alone – our Rock Hill divorce attorneys are here to help.
Contact Us

We provided individuals with high-quality representation and compassionate guidance.

About Our Firm

We're here to help you work through the complexities of family law.

Client Reviews

Our clients share their stories about what happened and how we helped.
Types of Divorce We Handle
Divorce proceedings aren't one-size-fits-all. At Gillen & Pickelsimer, LLC, our experienced family law team is equipped to handle a variety of divorce cases. We understand that life can throw unexpected situations your way and we are here to help you navigate the legal process as smoothly as possible.
Below are some of the types of divorces we specialize in:
Traditional or contested divorce – This type of divorce requires both parties to negotiate an agreement on their own or through lawyers representing each side. Both sides need to be prepared and willing to compromise if they want the best outcome for all involved.
Uncontested divorce – An uncontested divorce involves no disagreements between spouses regarding any issues such as division of property, child custody arrangements, etc., allowing them to move forward with minimal court involvement and cost savings from not having attorneys representing each party in negotiations.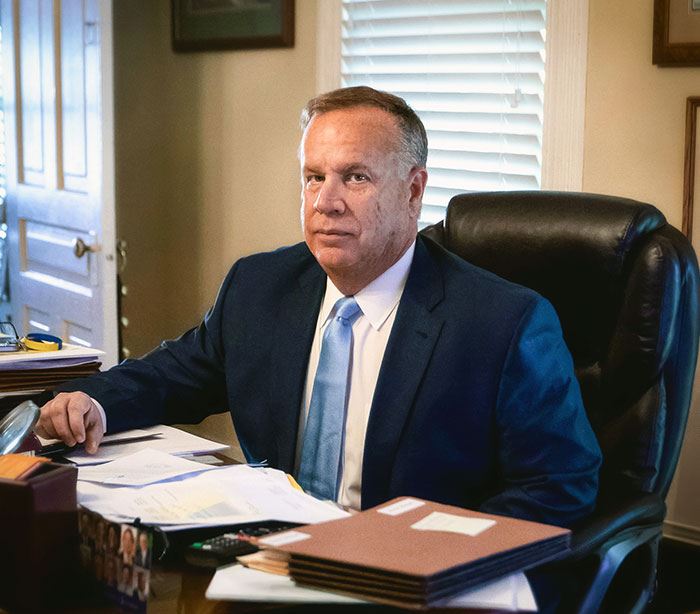 Our Client Reviews
Gillen & Pickelsimer, LLC has provided individuals with high-quality representation and compassionate guidance. See for yourself what our clients have to say about working with us.
At Gillen & Pickelsimer, LLC, your satisfaction is our priority! See for yourself what our clients have to say about working with us.
"He steered me in the correct direction regarding BOTH of my custody cases."

He is very knowledgeable is several areas in family law. He successfully negotiated my first custody case so well I retained him for the second one.

- Ciji

"Mr. Gillen really listened to the problems I had and offered solutions."

We came to a quick resolution to a family law matter that had been an issue for years!

- Matt

"He is knowledgeable and straight forward."

It was a stressful time as a mother and Mr. Gillen had my back during it all.

- Jessica

"Max was absolutely the best during my difficult custody battle."

I will always be grateful to Max because his talent as a lawyer has allowed me to kiss my children and tuck them in each night.

- K.G.

"Down-to-earth, truthful, highly knowledgeable of the law, and transparent, he rapidly built our trust."

Max told us about the laws that protected my dad, and let both of us know what was next in the process, every step of the way. He was right by our side in every instance.

- Melody
Bringing Clarity to the Chaos
Divorce is never an easy process, but the complexity of it can make it even more difficult. With so many variables to consider – from asset division and alimony to child custody and visitation rights – it's hard to know where to begin. That's why having experienced legal counsel on your side is so important.
At Gillen & Pickelsimer, LLC we understand that divorce involves difficult decisions and emotions for everyone involved; we are here to provide clarity in the midst of chaos. Our attorneys will help you navigate through all aspects of the divorce process with compassion, understanding, and attention to detail while providing sound legal advice throughout the entire journey.
By working with an experienced Rock Hill attorney, you benefit from:
Comprehensive legal advice: An experienced divorce attorney can provide you with comprehensive legal advice to help you make informed decisions about your case. They have the knowledge and skills to evaluate the various factors of your situation, advise you on how they may impact any potential outcome, and guide you through complex legal proceedings.
Personalized representation: An experienced divorce lawyer will tailor their representation to meet your unique needs. This means that they have a thorough understanding of all relevant laws and regulations to effectively represent your interests throughout the entire process.
Emotional support: Going through a divorce can be an emotionally challenging experience which is why having an experienced attorney by your side who understands this difficult time is essential. Your lawyer will be able to provide emotional support as well as sound legal guidance so that you feel confident throughout every step of the process.
Better outcomes: With extensive knowledge of family law, an experienced attorney knows the nuances of each particular situation and what strategies need to be employed for clients to receive favorable outcomes from their cases; this can result in decreased stress levels during negotiations or litigation stages of a divorce case.
If you're considering filing for a divorce and are looking for experienced legal counsel in Rock Hill, give Gillen & Pickelsimer, LLC a call to book you consultation. Complete our online form or call (866) 977-5251 to get started today.